In late 2013 and early 2014, most of the offices in Baker Hall were moved to the newly renovated Bartlett Hall.  Some Baker Hall occupants were sad about the move; others were happy to leave the old building behind.  The university conducted a sale of Baker Hall surplus office furniture and shelving early in the spring 2014 semester.  Then the university turned Baker Hall over to the demolition contractor, Stickfort Construction Company, of Hudson, Iowa.  After a few weeks of interior salvage and asbestos mitigation work, the contractor turned to the actual demolition of the structure in March 2014.
After razing the old solarium on the south side of Baker Hall, the contractor carried out a basic plan of demolition running from east to west.  During the entire project, the contractor conducted extensive salvage efforts.  Even using large, heavy machinery, workmen, with remarkable dexterity, were able to pull out truckloads of metal from window frames, water and steam pipes, and ventilation ducts.  The contractor also salvaged many loads of concrete for recycling.
Demolition of the east wing of Baker Hall, the portion originally called Seerley Hall for Men, went quickly.  So did the demolition of the west wing.  Work on the middle portion, built about twenty years after the east and west wings, went more slowly due to its substantial steel girder structural system.  Likewise, demolition of the foundations and steam tunnels, with their foot thick walls, took a bit more work to remove completely.
By mid-April 2014, the site was essentially clear of rubble, and the contractor began to fill and grade the area.
Many people observed and took photographs of the demolition project from points around the site as well as from south-facing windows of the Rod Library.  Among those people were Rod Library staff members Sandra Wilkens and Linda McLaury.  Presented below is a selection of their good work. 
---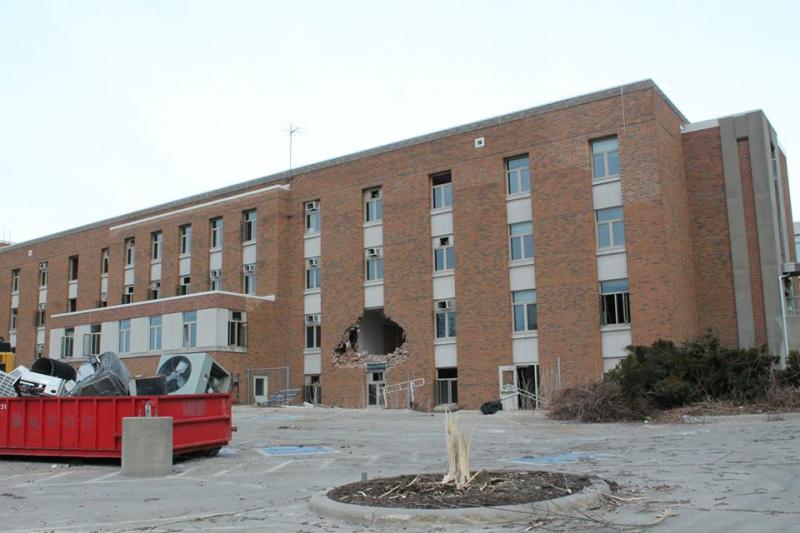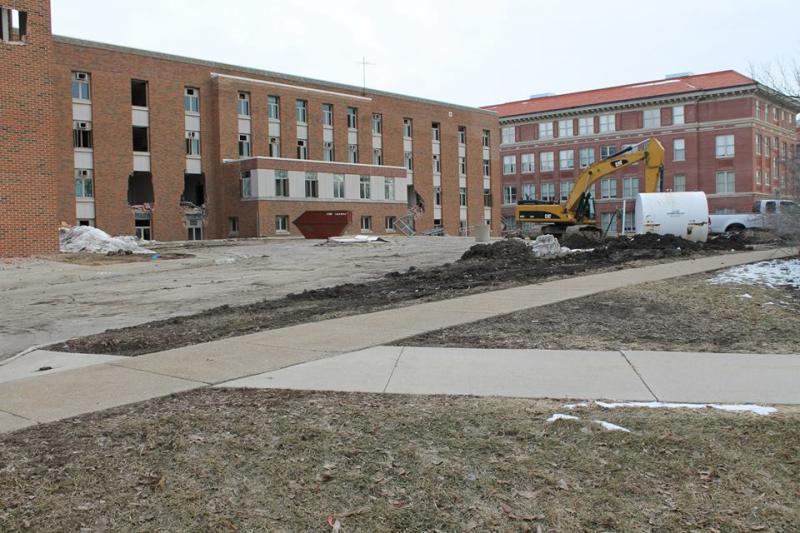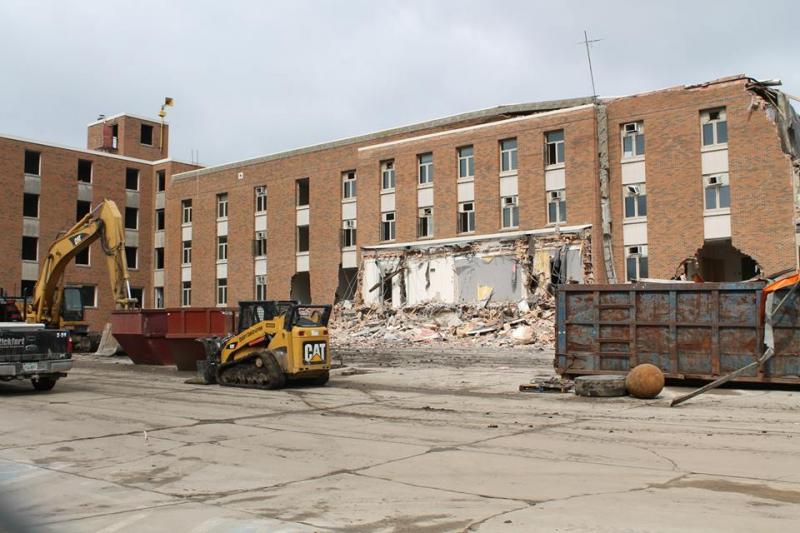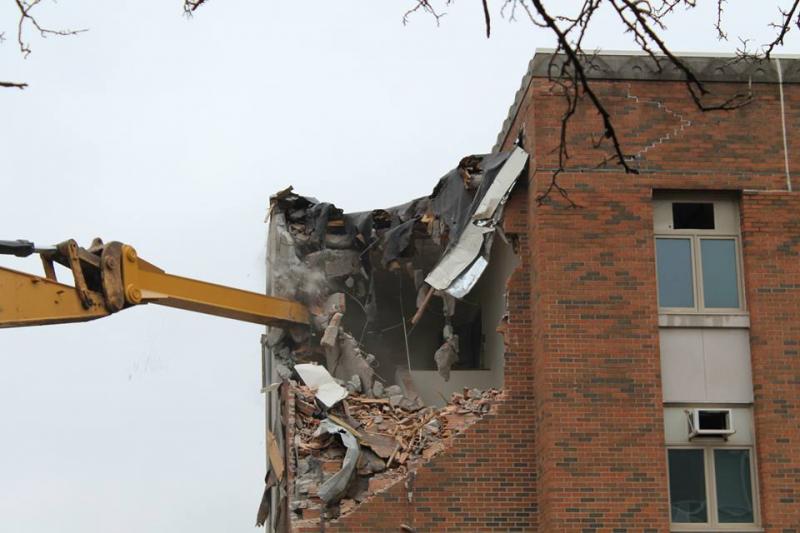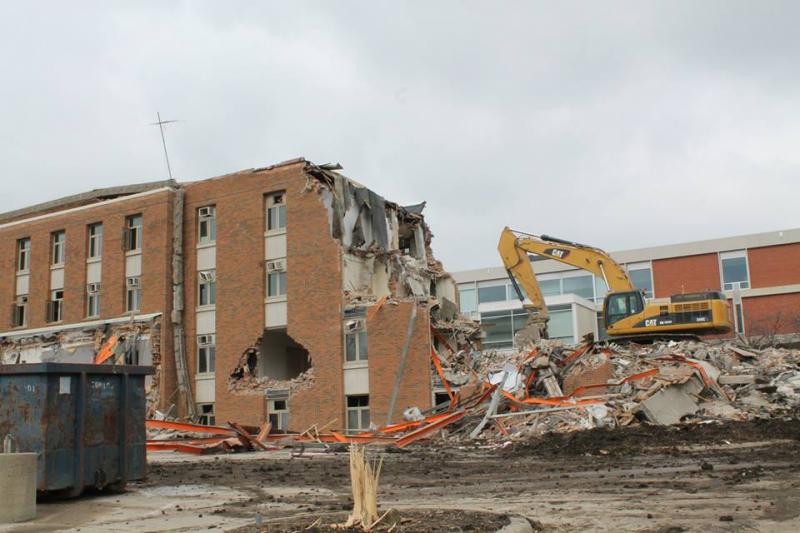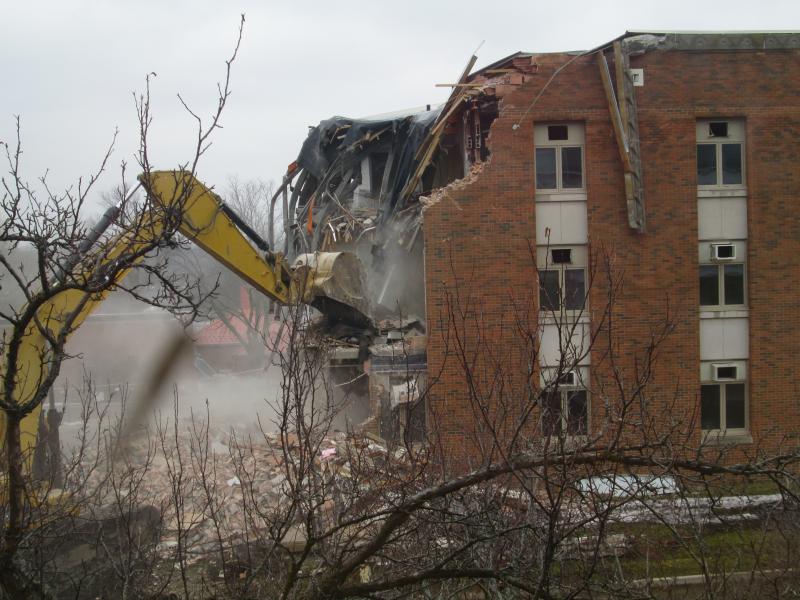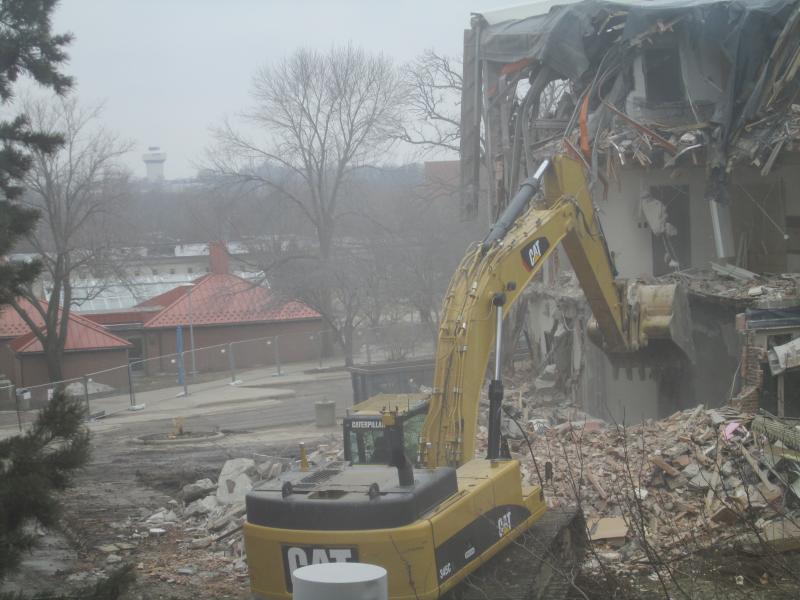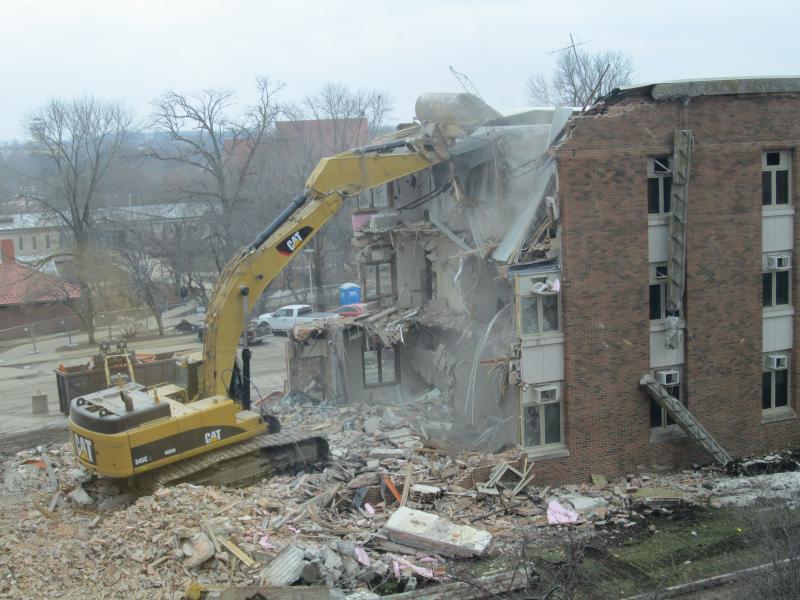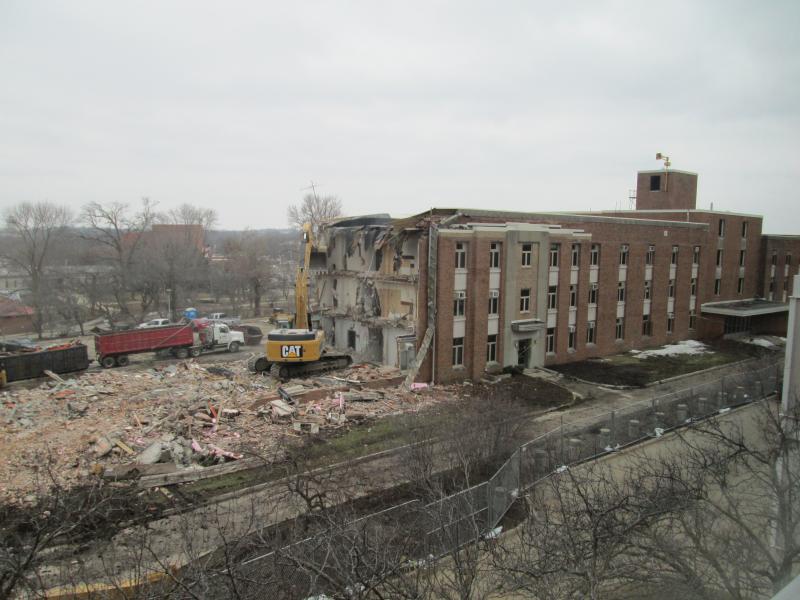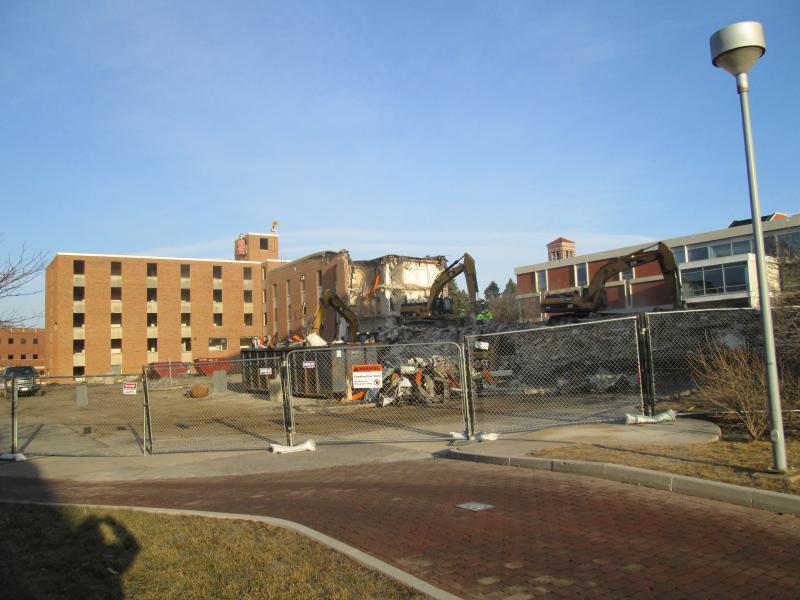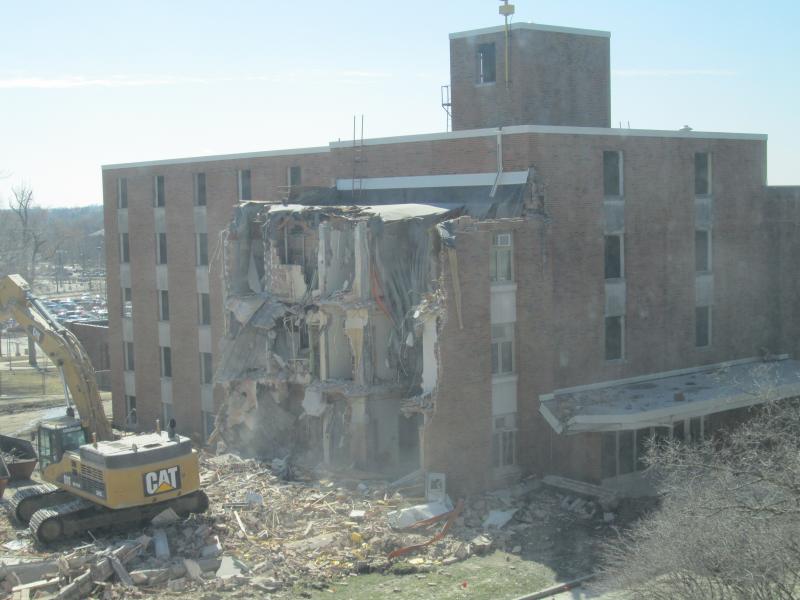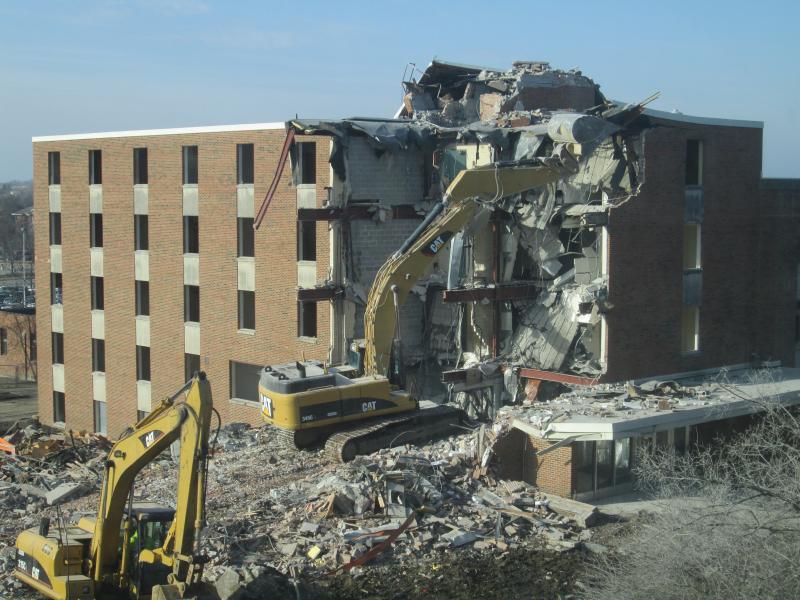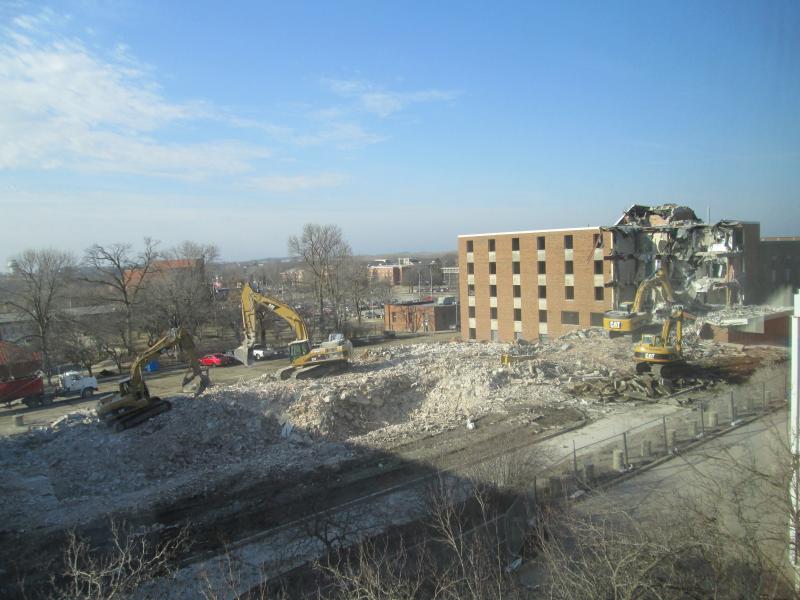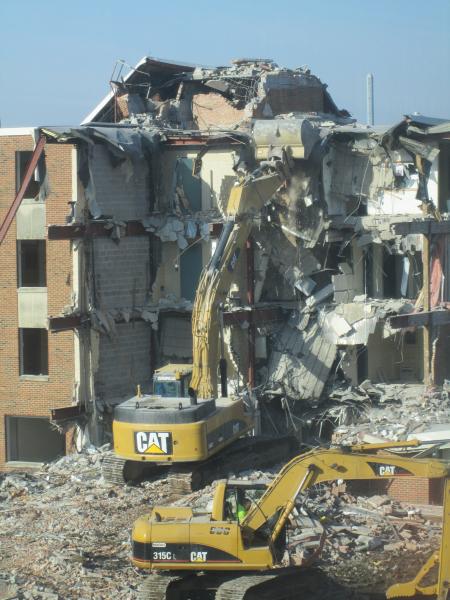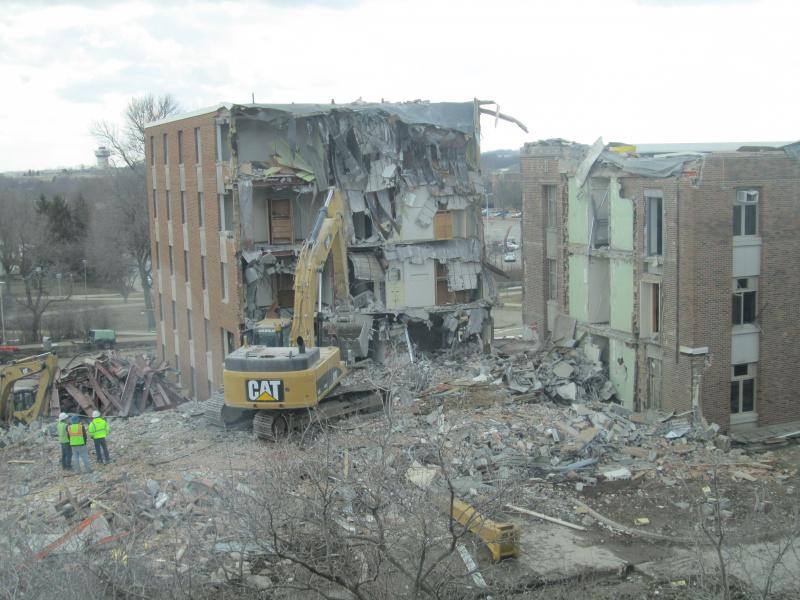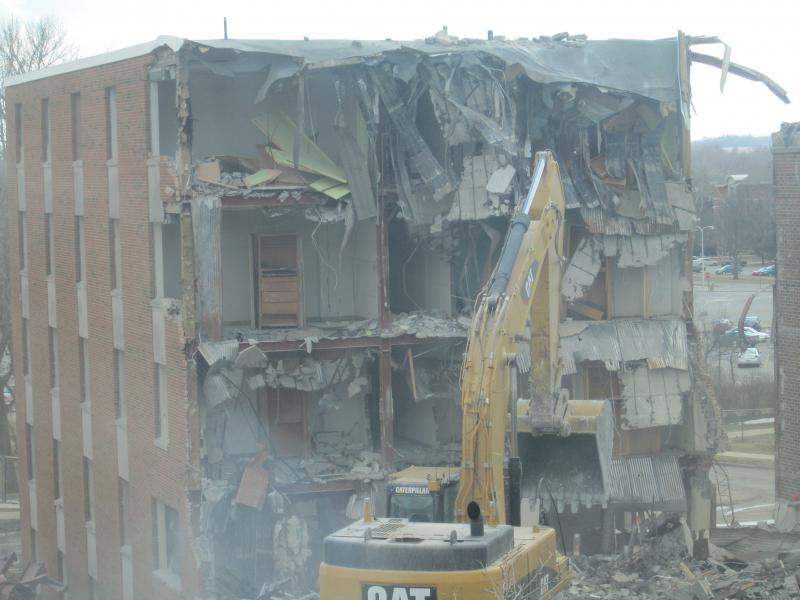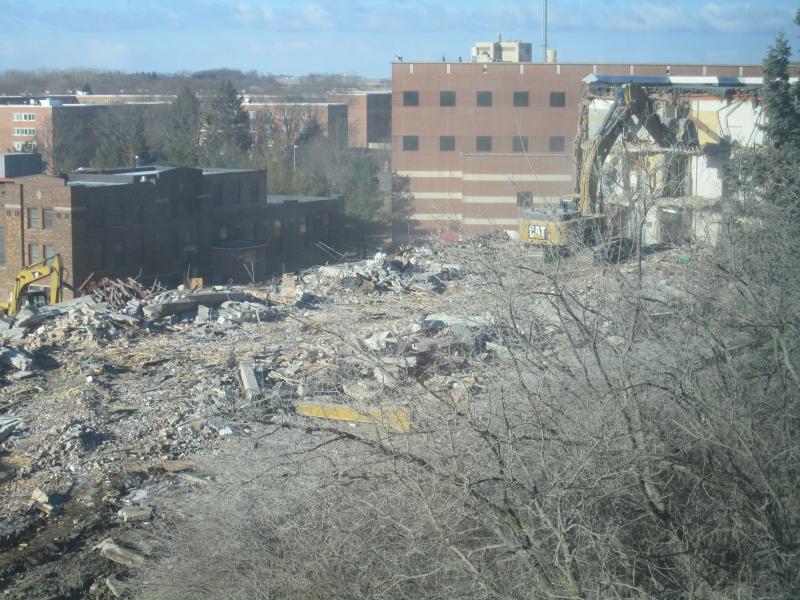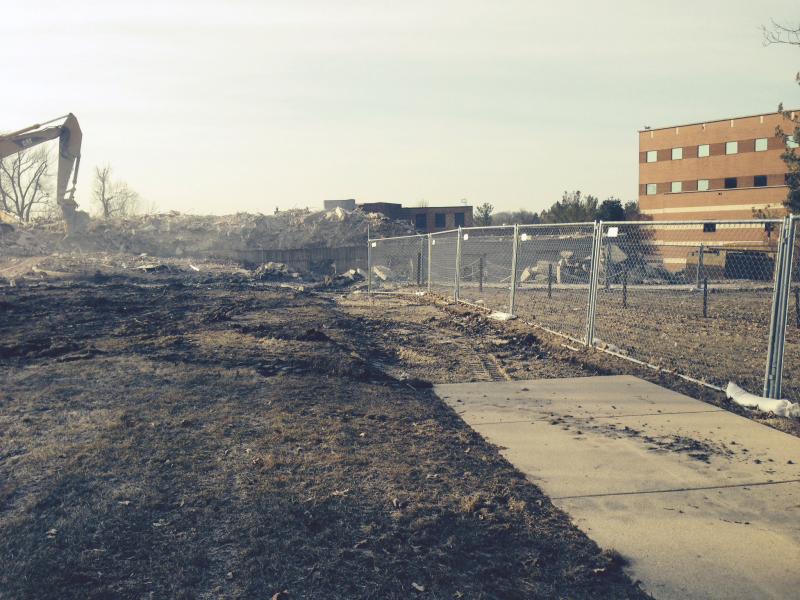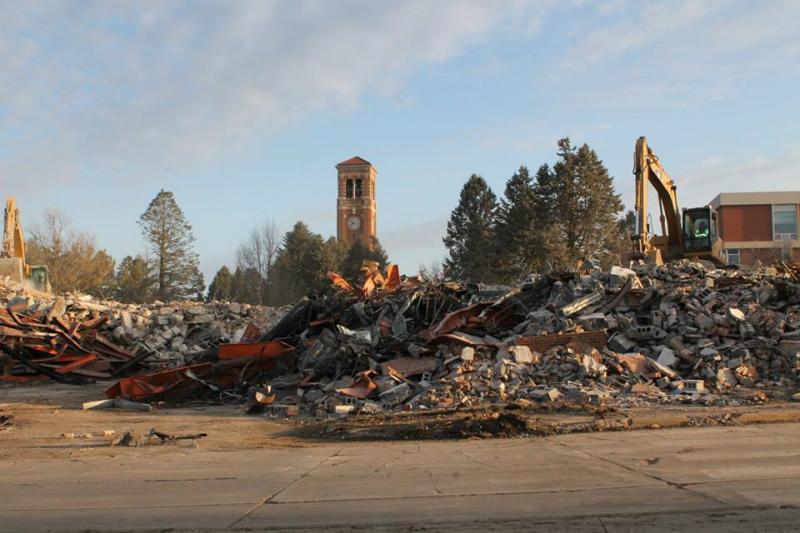 Compiler:
Photographs by Rod Library staff members Sandy Wilkens and Linda McLaury; text by University Archivist Gerald L. Peterson, April 28, 2014.