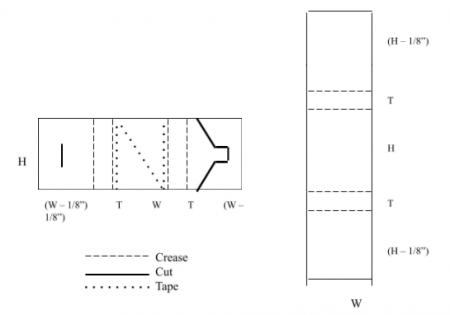 Ever wonder how the delicate materials of Special Collections & University Archives are taken care of? For some of the items, it is through the process of creating custom enclosures for storage! These cases - ranging from custom boxes to folders - can be made for items such as rare books, scrapbooks, maps, and blueprints. As the Collections Technician with Special Collections & University Archives,  it is part of my job to create these custom enclosures.
The enclosures protect their contents and provide some TLC from our department to the items that need it. Using the cases ensures a proper and secure fit to protect our more fragile items from the deterioration and damage that can be attained through everyday activity and handling, and from additional environmental factors such as light and air quality.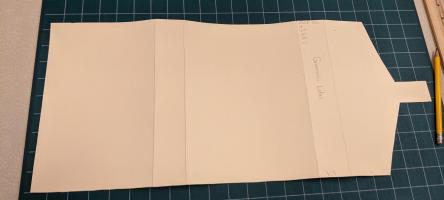 The creation of enclosures for our books that are shelved upright, sometimes referred to as book wrappers, is one of the most common custom enclosures I create daily. I measure the length, width, and thickness of the book and use this information to create wrappers out of acid-free folder stock. Above is an image explaining how this is done, and the photo to the right demonstrates part of this method.
After this I am sure to label the enclosure so that people are aware of its contents, and then I shelve it. Some of the books that have gone through this process are pictured here.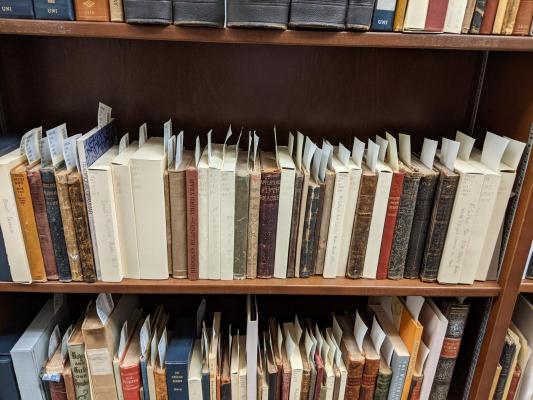 Another kind of enclosure I make is folders for oversized materials. This can include items such as maps, posters, and blueprints. These enclosures are very important, but they're actually quite simple to make once you have the right supplies. I take a 10 pt., 40 x 60 in., non-acidic piece of folder stock (the same material I use to create the book encasements, only larger, as the book encasement folder stock is 32 x 40 in.), and then I fold it in half.
I use such a large piece of folder stock because it needs to fit the dimensions of the map case drawer where we store oversized materials, so that the items are secure and don't accidentally get pushed into the back of the drawer and then get bent, torn, or otherwise damaged. Doing this also creates a cleaner, and better organized space. I've specifically rehoused over one hundred pages of blueprints, building plans, and landscape drawings (from the
05/06 Physical Plant
record group) in this way. 
Here is a before and after of materials being properly stored - you can see that the new folders actually fit the size of the drawer, and the blueprints are more carefully stored in a folder that fits them much better.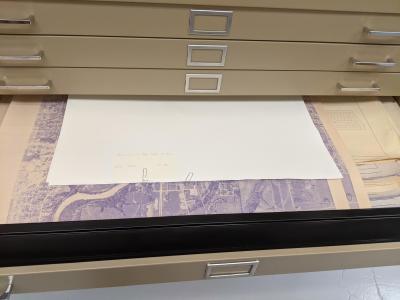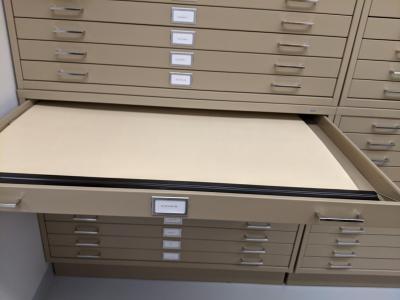 Though this work may not seem glamorous, it is a fun part of my job and has been really satisfying to rehouse all of these materials in custom enclosures. It helps extend the life of rare books, university records, and other special materials in our collections. 
Contributed to by SC&UA student employee Raegan Christianson
References
Donia Conn. "Custom Protective Enclosures: Wrapper." In Report of a General Preservation Assessment. Internal report provided by the consultant to SC&UA. July 2019.